You're ready now.
Ready to sit strong, rooted, deeply aligned with what is true and healthy for you.
But taking your seat in the middle of life's challenges and complexities is easier said than done.
I'm thinking that perhaps you:
have gotten used to focusing on others, and placing the needs of those outside of you ahead of your own
find that you too often lose sight of what you're feeling or needing
realize that even your best self-care routines and practices fall short of bringing you what you're craving – unshakable self-trust and confidence
have lost touch with who you've known yourself to be, and are answering the compelling call to redefine and reorient to who you're becoming
And I'll bet you've also been realizing that when you can't control the things around you, your best move is to shift how you respond inside.
You're ready now to truly live from the inside out. 
What will help you most right now?
Immediate insight and guidance

Schedule a Kabbalah Card Reading
Shift an emotional pattern or difficulty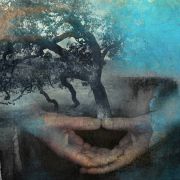 Non-Dual Healing Sessions
Cultivate resilience from the inside out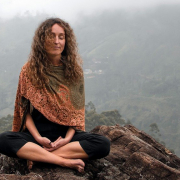 Take Your Seat 1:1 Mentoring
When I met Sharon I was pretty down in the dumps — low energy, depressed and confused. I knew I needed to make changes but wasn't at all sure about what steps to take or where my life was headed.
After six months of working with her, I was more ready to try and meet someone new (one of my main sources of unhappiness) – and I did! My energy had improved and I was feeling a new surge of creative juices.
Sharon has a way of meeting individuals exactly where they are.
She's easy to trust, and emanates a trust that I am whole the way I am in that moment. She shares enough of her own vulnerability to life's challenges that I never feel judged, but received with empathy and understanding. I don't ever feel like she feels sorry for me or that she wants to "fix" me.